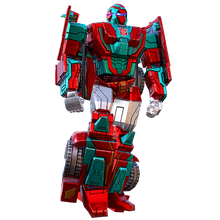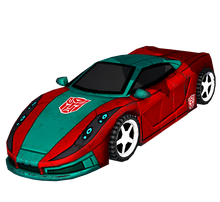 Bio
Dustup is a member of the Torchbearers, a powerful group of Autobots from Caminus lead by Pyra Magna. As a Torchbearer she is able to join with the others to form Victorion.
The Torchbearers' purpose is to seek out and preserve ancient Cybertronian artifacts.
They are dedicated and courageous warriors who remain eternally devoted to the Mistress of Flame - the spiritual leader of Caminus.
Class
| | |
| --- | --- |
| | Gunner - Can shoot over walls and bombard a big area from afar. Deadly but vulnerable! |
Ability
See Research Lab.
Name
Description
Remarks
Cluster Strike
Fire off 16 grenades to deal medium damage over a massive area.
First Launch
Stats
See Cost to Research for increasing maximum level
Level
Power
DPS
Health
Power
DPS
Health
Power
DPS
Health
Power
DPS
Health
1
63
25.7
232
29.7
306
35.1
379
2
3
4
69
28
254
5
28.9
261
38.8
399
45.8
495
6
73
29.7
269
7
8
77
31.5
286
9
10
82
33.5
303
38.8
399
45.8
495
11
101
41.2
373
12
104
42.4
384
13
1071
43.74
396
14
110
45
408
15
114
46.3
420
16
117
47.7
432
17
121
49.1
445
18
124
50.6
459
19
128
52.1
473
20
132
53.7
487
62.2
641
73.5
795
21
162
66.1
599
22
23
24
25
26
27
28
29
30
86.2
782
99.8
1020
117.9
1270
31
32
33
34
35
36
37
38
39
40
138.3
1250
160.1
1650
189.2
2040
41
42
43
44
45
46
47
48
49
50
257
2640
303.7
3280
51
52
53
54
55
56
57
58
59
60
487.3
5270